Our ETB Hero for 2023 Jack was a student in the Croi ASD class for 6 Years in Colàiste Pobail Setanta and graduated in May 2021. Jack is on the ASD spectrum and also has Dyslexia.Jack accessed all his classes in Croi for the 1st three years of his post-primary education. With the support of the School leaders, staff and students and in particular his SEN Coordinator Frances Shannon and his SNA  …….He then attended Transition Year in mainstream and went on to sit 6 Leaving Certificate subjects with the additional difficulties of the recent pandemic.
Jack graduated in May 2021 and is currently a student at Trinity College Dublin.
Jack is a prime example of how our students over time progress from intense scaffolding in the Croi classroom (or support classrooms) in their earlier years to mainstream in Senior Cycle supported by SNA and SET hours.
Jack is a dedicated swimmer and not only did he excel academically, but he also excelled in his sporting endeavours.   Jacks dedication and hard work took him to the 2019 Special Olympics in Abu Dhabi, where he went on to win two Gold medals and one bronze medal for the 100m and 200m breaststroke.
"Training started at 5 am,  five days a week, and then I had galas at the weekend. I was always aiming to beat my personal best. But I always managed to balance my swimming commitments with my academic work" Jack McFadden.
Jack began swimming when he was four years old and joined the Special Olympics club Phoenix Flyers in Coolmine, back in 2014. He believes that swimming has taught him the benefits of life, how to deal with failure and setbacks, and how to be part of a team.
"For me, I have seen my confidence grow, and I have developed resilience and independence through my hard work and dedication to the sport" Jack McFadden.
The entire DDLETB community is very proud of Jack's academic and sporting achievements.
"All of these things that I have achieved were with the help of my family, friends, teachers, school community, teammates and peers" Jack McFadden.
On March 3rd at ETB Day celebrations Jack was celebrated as 1 or 5 chosen ETB Hero's.  You can view Jack's full promotional video here…..
Jack embodies Colaiste Pobail Setanta's 3 Core values of Brod, Misneach and Meitheal and is a wonderful ambassador for our ETB core values.
We are delighted and proud to present our ETB Hero, Jack McFadden.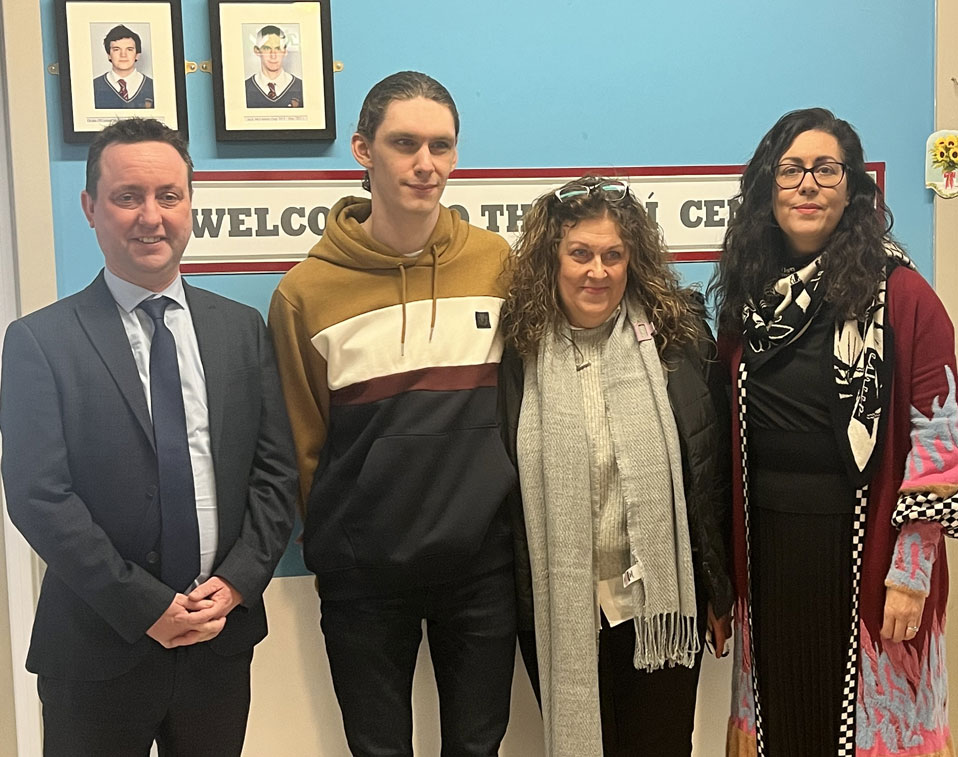 https://www.ddletb.ie/wp-content/uploads/2023/02/DDLETB-Our-Hero-Jack-McFadden.jpg
757
958
Jennifer Farley
https://www.ddletb.ie/wp-content/uploads/2018/02/logo-1-1.png
Jennifer Farley
2023-03-03 14:44:58
2023-04-04 11:50:31
DDLETB and Coláiste Pobail Setanta present our ETB Hero, Jack McFadden