Dublin and Dún Laoghaire ETB offers a huge range of Further Education and Training courses in locations ranging from Tallaght, Lucan, Balbriggan, Baldoyle, Dundrum and many more. Click the button below to find a course.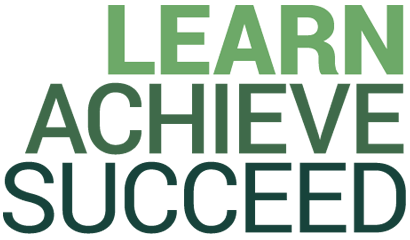 Dublin and Dún Laoghaire ETB provide a wide range of education and training programmes, services and supports to children, young people and adults across the DDLETB region. This reaches from Balbriggan in north Dublin, to Dún Laoghaire in south Dublin and Lucan in west Dublin.
Dublin and Dún Laoghaire ETB was established on 1st July 2013 under the Education and Training Act 2013, as an amalgamation of Dublin and Dún Laoghaire VECs. Three SOLAS Training Centres transferred in January 2014. It has a corporate structure which is made up of an education and training board and a management (executive) team.
We are a patron of Community National Schools & Special Schools. Second-level Community Colleges. Further Education Colleges & Training Centres. Adult Education Services. Youthreach, Youth Community Training & Youth & Sports Development Facilities. 
COMMUNITY NATIONAL SCHOOLS
Broadmeadow Community National School Swords
Citywest & Saggart Community National School
Fortunestown Community National School Tallaght
Lucan Community National School
Scoil Aoife Community National School Tallaght
Scoil Choilm Community National School Porterstown
Scoil Chormaic Community National School Balbriggan
Scoil Ghráinne Community National School Phibblestown
Rivervalley Community National School Swords
SPECIAL SCHOOLS
Crannog Nua Special School Portrane
Ballydowd High Support Special School Ballyowen
Danu Community Special School Dublin 15.
SECOND-LEVEL COMMUNITY COLLEGES
Adamstown Community College Adamstown
Ardgillan Community College Balbriggan
Balbriggan Community College Balbriggan
Blanchardstown Community College
Castleknock Community College
Citywest Community College
Coláiste Pobail Setanta Phibblestown
Collinstown Park Community College
Clondalkin Deansrath Community College
Clondalkin Donabate Community College
Fingal Community College Swords
Firhouse Community College
Grange Community College
Donaghmede Greenhills College
Griffeen Community College Lucan
Kingswood Community College Kingswood
Kishoge Community College
Lucan Community College
Lusk Community College
Luttrellstown Community College Blanchardstown
Mount Seskin Community College Tallaght
Riversdale Community College Blanchardstown
Skerries Community College
St. Finian's Community College Swords
St. Kevin's Community College Clondalkin
St. MacDara's Community College Templeogue
Swords Community College
GAELCHOLAISTI
Coláiste Chilliain Cluain Dolcáin
Coláiste Cois Life Leamhcán
Coláiste de hÍde Tamhlacht
Gaelcholáiste Reachrann Domhnach Míde
TRAINING CENTRES
Baldoyle Training Centre
Loughlinstown Training Centre
Tallaght Training Centre
FURTHER EDUCATION COLLEGES
Blackrock Further Education Institute Blackrock
College of Further Education Dundrum
Collinstown Park Community College Clondalkin
Deansrath Community College Clondalkin
Dún Laoghaire Further Education Institute
Grange Community College Dublin 13
Greenhills College Dublin 12
Sallynoggin College of Further Education
Stillorgan College of Further Education
ADULT EDUCATION SERVICES
North East Adult Education Service Balbriggan – Swords
North West Adult Education Service Riversdale – Blanchardstown
South West Adult Education Service Tallaght – Lucan – Clondalkin
South East Adult Education Service Dún Laoghaire – Dundrum
ADULT EDUCATION CLASSES
Castleknock CC
Fingal
Lucan CC
St MacDara's CC
DATE
Kilternan Adult Education
BFEI
DFEI
YOUTHREACH
Balbriggan Youthreach
Blanchardstown Youthreach
Clondalkin Youthreach
Lucan Youthreach
Priory Youthreach (Tallaght)
Rathfarnham Youthreach
Rush Youthreach
Sallynoggin Youthreach
Swords Youthreach
Tallaght Youthreach
YES Centre (Clondalkin)
YOUTH COMMUNITY TRAINING
Blanchardstown Community Training Centre
Dun Laoghaire Community Training Centre
Ronanstown Community Training and Education Centre
YOUTH & SPORTS DEVELOPMENT FACILITIES
Balbriggan Community College Sports Complex
Collinstown Park Sports Complex, Rowlagh, Clondalkin
Firhouse Sports Complex, Firhouse, Tallaght
Killinarden Community School Sports Complex
Palmerstown Community School Sports Complex
Phibblestown Community Centre, Phibblestown