In July 2019, the Department of Education and Skills (DES) sought the DDLETB to act as Patron for a new special school in the Dublin 15 area.
Danu Community Special School (Danu CSS) is a community special school that provides an appropriate education for students, aged 4 to 18 years old, whose primary diagnosis is Autism and/or Moderate/or Severe General Learning Disabilities.
On 18th November 2019, Danu Community Special School opened its doors and welcomed its first pupils.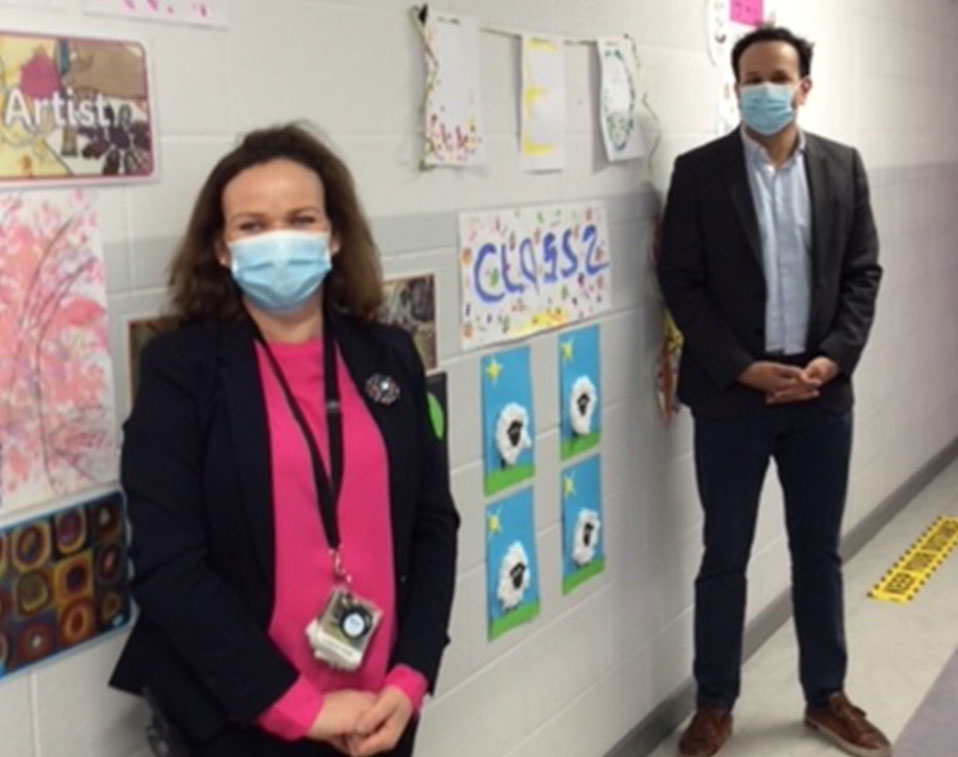 The Tánaiste, Leo Varadkar, requested a visit to our school. On 12th March 2021 Leo and Emer Currie TD met with all the teachers and pupils in our six classrooms.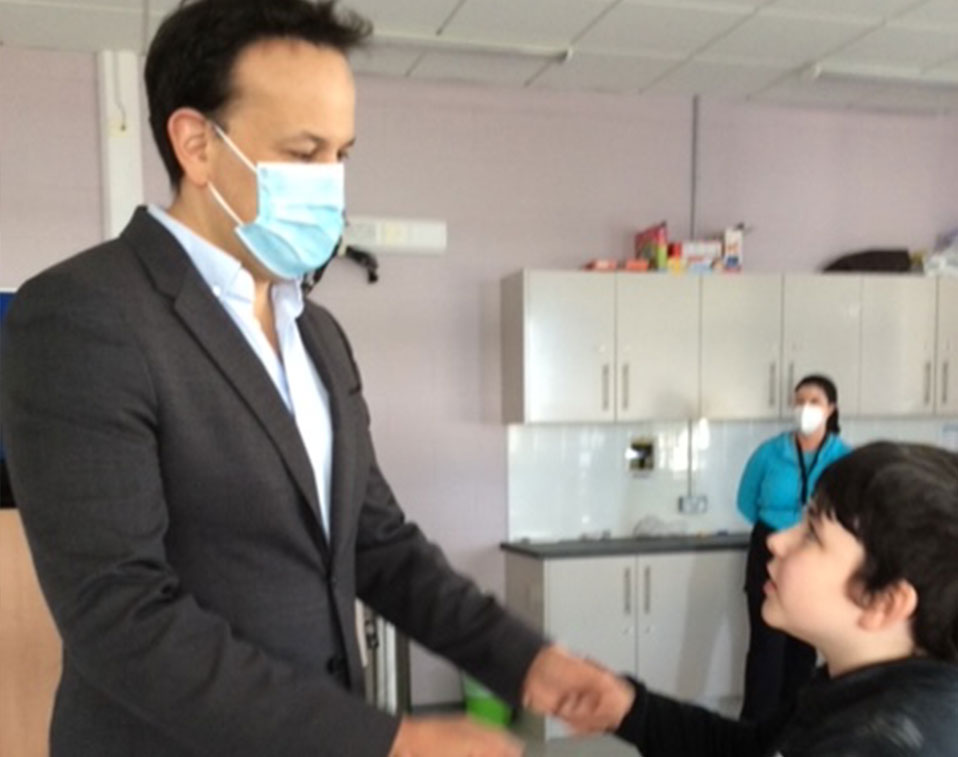 Finn in classroom 1 presented Leo with a framed print of a picture of the mythical mother goddess Danu which represents fertility and abundance in the land. The root "dan" in ancient Irish means art, skill, poetry, knowledge, and wisdom.
All the children in the school painted their finger prints around the picture and Adam from classroom 4 wrote 'Thank you Leo for visiting'.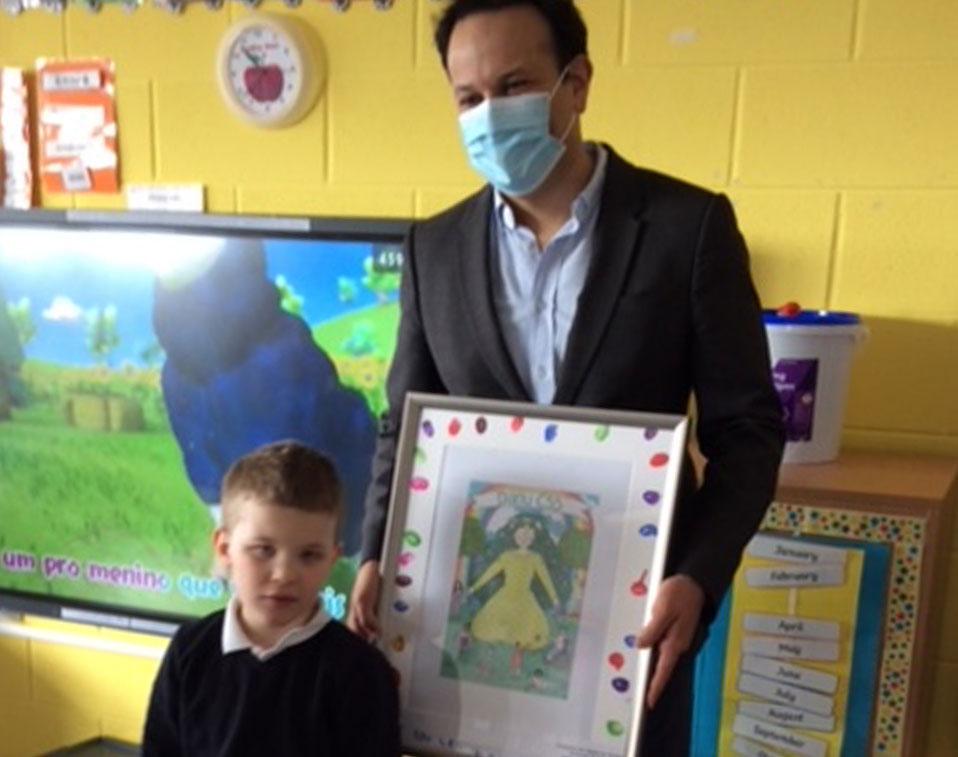 Leo was very impressed with what we had achieved in a very short space of time and looked forward to visiting again in a non-Covid environment.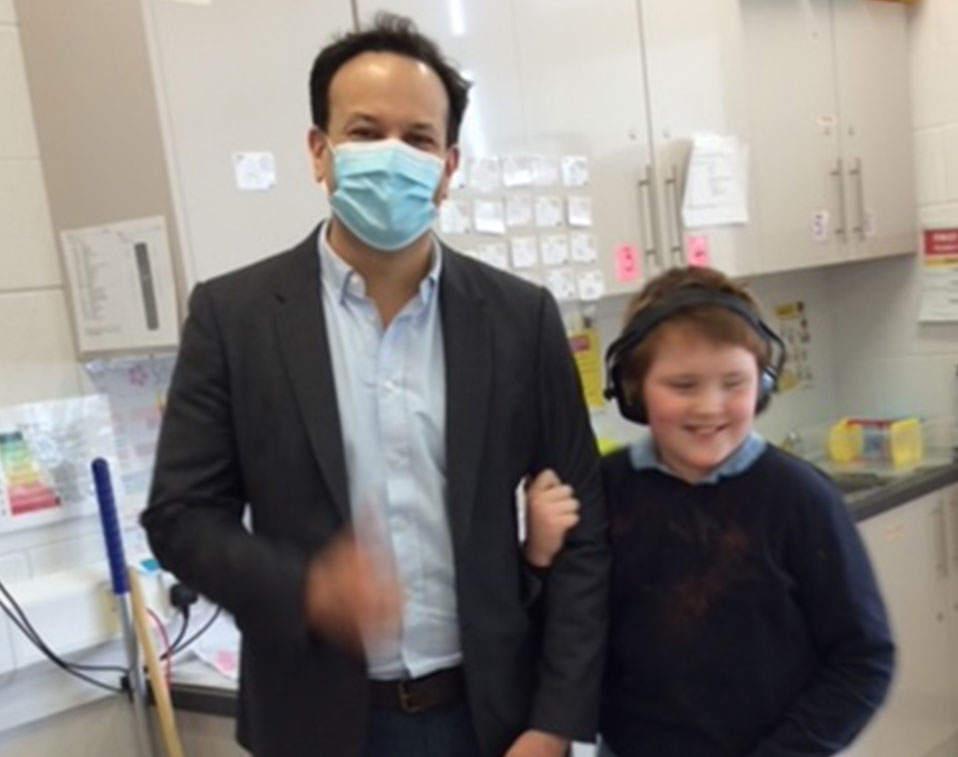 https://www.ddletb.ie/wp-content/uploads/2021/03/Danu-CSS-Leo-Vardkar-Visit-Featured.jpg
757
958
Jennifer Farley
https://www.ddletb.ie/wp-content/uploads/2018/02/logo-1-1.png
Jennifer Farley
2021-03-24 14:46:10
2021-12-13 14:09:14
Tánaiste, Leo Varadkar Visits Danu Community Special School