Congratulations to all of the participants who recently completed their training. It was piloted by DDLETB Blanchardstown and Fingal Adult Education Service in conjunction with Dublin Regional Skills from 27th May to 5th July 2019.
What Is The Explore Initiative?
Companies from across the Fingal area were approached with a view to releasing some of their employees to undertake a course to improve their digital skills. The participants came from a cross-section of the manufacturing sector to include the food sector, pharmaceutical, chemical, tool and sign fabrication.
This was the first time most of the participants had engaged in an educational initiative since leaving school and the aim was to help them see how different and how positive the Adult Education experience could be.
The training ran over a series of six day-long training sessions, with two of those sessions being offsite.
Prior to engaging in the Explore Initiative participants completed a self-assessment of their IT skills and they then completed the same assessment post engagement.
All participants were extremely happy and the confidence they gained in their IT skills was evident when showcasing their projects. The employers and managers were extremely impressed with the programme and the outcome. Having a laptop to continue their practice at home and in work reaped huge benefits for the participants and enabled them to become confident in their new skills and work on their projects.
Congratulations to all the participants on their hardwork and the skills they gained through the program.
The Explore Initiative Team
Congratulations to the tutors, organisers and support staff who worked with the participants on this great program.
Sharon Hennessy – Adult Education Officer
Nuala Nedjati – Workplace Education Co-ordinator
Christina Keating – Co-ordinator and tutor
Grace Corrigan – Tutor
Helen Wylie – Tutor
Phil Allen – Health and Wellbeing/ILPs
Career Guidance – Eoin McCabe
Admin – Catherine Leonard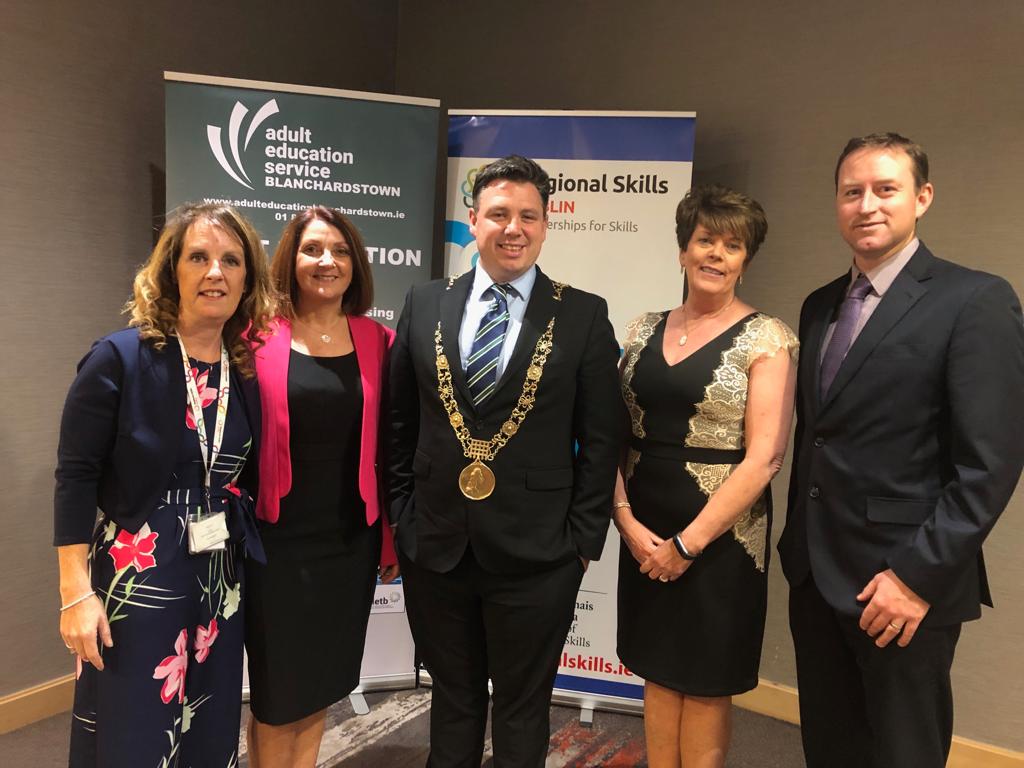 https://www.ddletb.ie/wp-content/uploads/2019/08/Explore-Initiative-Feature.jpg
757
958
Jennifer Farley
https://www.ddletb.ie/wp-content/uploads/2018/02/logo-1-1.png
Jennifer Farley
2019-08-29 15:27:57
2021-12-13 14:06:31
DDLETB Explore Initiative