IGNITE is a super programme for people aged 18–24 years old with an interest in Sport. It's a full-time course, Monday – Friday and a training allowance is provided. It takes place at Castlemill Education Centre, Flemington Community Centre, Balbriggan, K32 P237.
IGNITE is designed to engage young people by combining the key elements of sport, youth work and education. The programme will enable participants to gain the skills and confidence to return to education or further training or progress to employment by learning new skills that will help them progress on this pathway. It will also empower the young people to become more involved in sporting opportunities in their own local communities.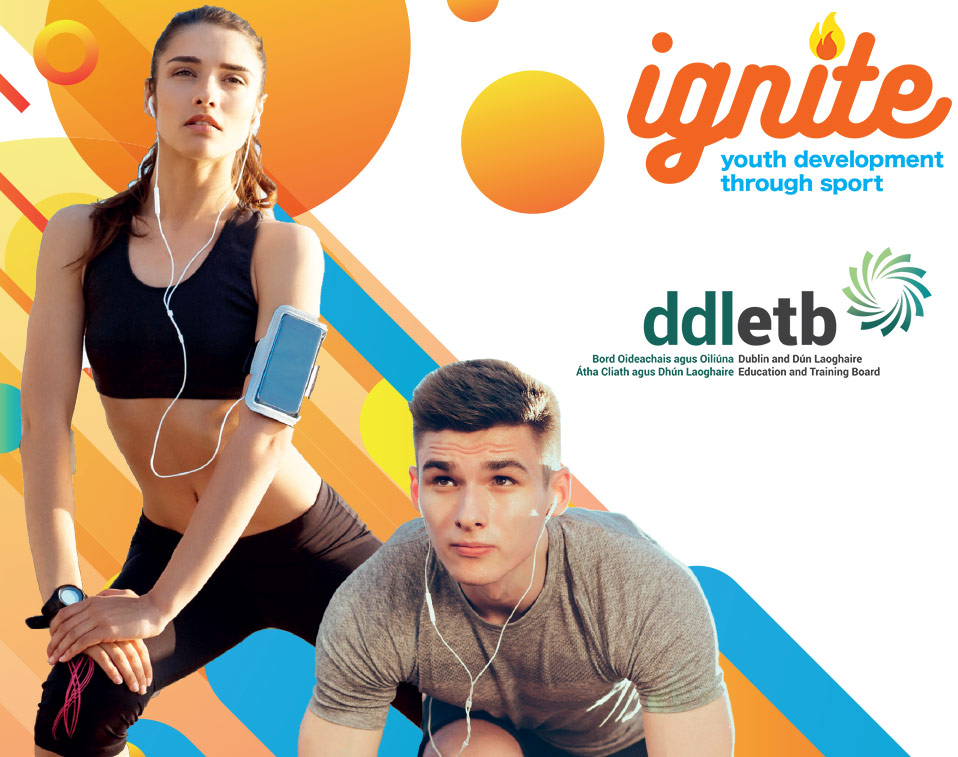 On completion of IGNITE young people will receive accreditation from at least five sporting bodies in a variety of sports, complete a QQI level 3 module in interviewing skills & have an increased awareness of key skills including communication, problem-solving & teamwork.
The young people participating in this programme will have an opportunity to learn and grow in a safe but challenging environment within their own community
Elements of IGNITE include:
Coaching Certificates
Soccer FAI – PDP-1
Mountaineering Ireland
– Rock Climbing Indoor Assistant Cert
Leinster Rugby – Prime Coaching Cert
Kayaking skills- Level 2 Cert
Badminton – International certificate
Leinster Cricket – Coaching Certs
GAA – Foundation Cert
Orienteering Ireland Instructor Cert
Other Certificates
Sports First Aid
Child Protection Training
Disability Inclusion
QQI Module: Researching Interviewing Skills
Workshops
Mindfulness
Yoga
Pilates
Introduction to Fitness
To find out more about the exciting opportunity in sports development, Contact
Darren Bruton,
Sports Officer
DDLETB Youth & Sport
Development Services
Mobile 087 218 0941
or use the QR Code below