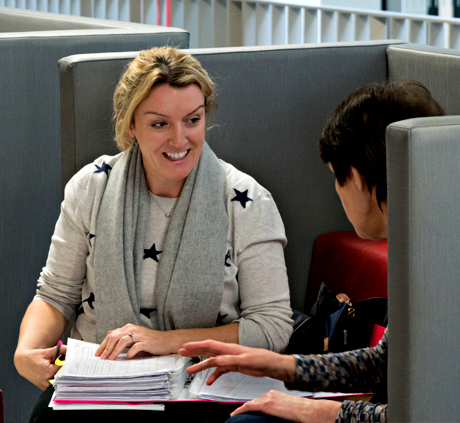 Our Further Education & Training programmes are funded by the Exchequer (through SOLAS and DES and in some cases the ESF). Most of our FET courses are open to all adult learners. Organisers may meet you for a discussion in advance. This is an informal and short chat for us to get to know a little bit about you and your interests and to help you choose the right course.
Some courses may have an additional requirement for entry. For example, Art or Design courses will usually require a portfolio submission. You can find out more about individual course requirements by using our course finder or by contacting the centre that runs it.
Fees
Some courses may require fees to be paid by the student. You can find more information from our course finder or by using the college or training centre running the course.
If you are currently unemployed you may be entitled to a training allowance or to retain your social welfare allowance while attending the course.
We offer training courses, PLC courses, BTEI and VTOS courses at our centres and colleges. We actively encourage lifelong education for everyone, whether it is for your own personal development or to earn professional certification or go on to further education at a higher level.
At DDLETB, we offer excellent opportunities for learners to enhance their current skills or learn brand new and in-demand skills. Our experienced teachers and tutors will guide you through theoretical and practical work.
Check out our wide range of courses and start a new learning experience with us.