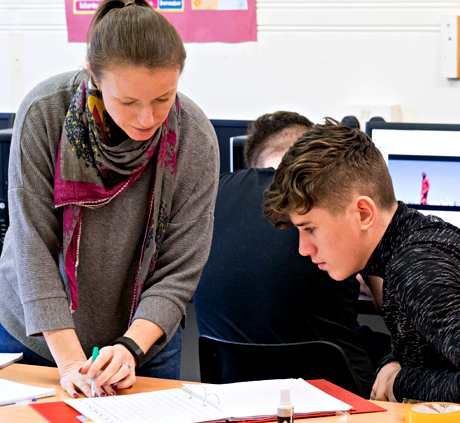 Youthreach Rathfarnham
Youthreach Rathfarnham provides an excellent standard of education in a secure and positive learning environment.
Programme Offered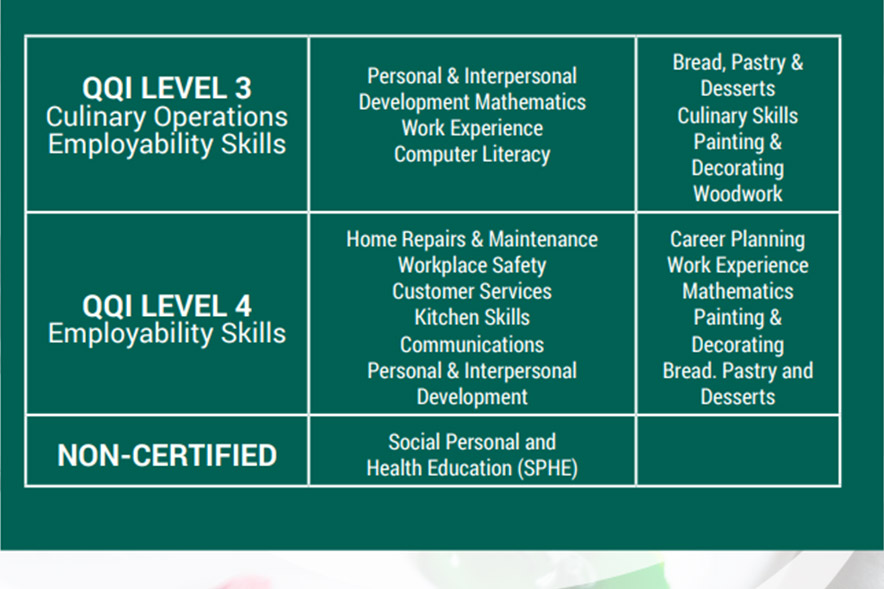 Contact Details:
Co-ordinator: Norah Byrne
Address: Mountain View House, Rathfarnham, Dublin D14 K2Y0
Tel: (01) 296 3413
Email: norabyrne@ddletb.ie
Website: www.ddletb.ie
Social Media: Twitter –  N/A
Facebook – N/A
Instagram – N/A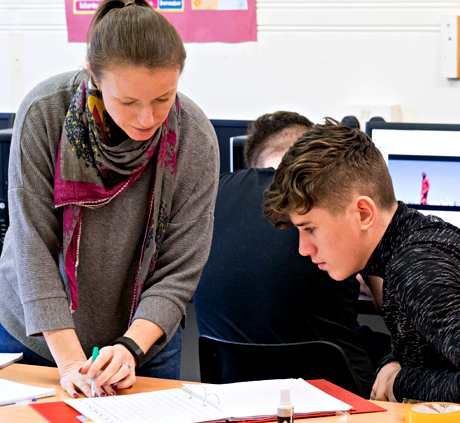 If you're aged between 15 – 21yrs and you left school early and would like to get guidance, training and work experience and qualifications, Youthreach may be for you.
Youthreach is all about your personal development, and training and education and each centre offers a safe and supportive place for you to go to learn.
Youthreach is co-funded by the Irish Government, the European Social Fund and the Youth Employment Initiative as part of the ESF Programme for Employability Inclusion and Learning 2014-2020.
For more information on Youthreach, click here.
What Kind Of Programmes Are Available?
Youthreach offers a wide range of training and education for young people, with many leading to QQI awards. SEN (Special Education Needs) Programme may be available for young people who have been assessed as having multiple learning difficulties.
Glaoigh orainn
An Phríomhoifig: Fón 01- 4529600 9.00 am - 1 pm & 2pm - 5pm, Luan go hAoine Ríomhphost:
Fiosrúcháin Ghinearálta: info@ddletb.ie
Fiosrúcháin maidir le Soláthar: procurement@ddletb.ie
Fiosrúcháin maidir leis an Láithreán Gréasáin: webmaster@ddletb.ie
Fiosrúcháin maidir le hEarcaíocht: recruitment@ddletb.ie
Fiosrúcháin maidir le Seirbhís do Chustaiméirí: customerservice@ddletb.ie
Fiosrúcháin maidir leis an bPárolla: payroll@ddletb.ie
Fiosrúcháin maidir le Cuntais: accounts@ddletb.
Fiosrúcháin maidir leis an gCisteán: treasury@ddletb.ie
Fiosrúcháin maidir le Saoráil Faisnéise: foi@ddletb.ie
Fiosrúcháin maidir le Cosaint Sonraí: dataprotection@ddletb.ie
Fiosrúcháin Ghaeilge: eolas@booacdl.ie